Process Improvement
Improve Organizational Use of Primavera Software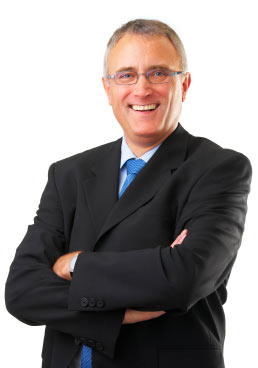 The abundance of functionality in Oracle Primavera unlocking and correctly using those capabilities is the key to maintaining a successful implementation. PSG consultants have extensive experience in all functional aspects of the Oracle Primavera application suite.
Our consultants can work through your business processes to ensure that the functional capabilities provided by the Oracle Primavera suite are leveraged in a cost efficient manner and to provide benefit to your users specific to accuracy, time-saving, reporting and ease of use.
Our experience covers areas such as:
Demonstrations
The Oracle Primavera manuals are good but sometimes there is no substitute for seeing the tool in action. Our consultants have demonstrated virtually every component of Oracle Primavera to audiences ranging from senior management to technical team members.
Process Design
To achieve an automated workflow that guides users through standard business processes, Oracle Primavera provides the mechanism to send actions to individuals to complete the steps identified. Escalation and reminder conditions can also be placed into the process to prevent bottlenecks.
When data changes, processes can react to the data change, allowing steps to be executed in an automated fashion to notify and ultimately rectify. PSG consultants have designed processes to aid in the compliance of many requirements (e.g. Sarbanes Oxley) to automate time approvals to facilitate conditional time approvals, define risk management processes, and outline project and program creation.
Financial Structure Maintenance
The financial capabilities within Oracle Primavera can appear to be complex in terms of all of the settings that need to be made, classifications to define, matrices, bill cycles, chargebacks, etc. PSG consultants can work with your finance department to identify and install the financial attributes required to achieve a streamlined project accounting process. Furthermore, our technical staff we can establish a link between Oracle Primavera and your finance systems to provide transparency into all your portfolio investments.
Security Structure
The security functionality within Oracle Primavera allow for multiple levels of granularity :
Instance Based - Where the user has a specific right to an instance of an object e.g. an individual project.
OBS Based - Allowing on the organizational structure that has been defined for your company and linked to the many objects within Oracle Primavera e.g. Projects, Resources, Processes.
Global - Allowing users access to all instances of a particular object or defines an area of the application they can see (e.g. Administration)
Additionally, there is financial security which is governed by the entity structure defined as part of the financial setup i.e. membership to an entity gives certain restrictions on what a user will be able to do such as. Post to WIP or Billing, etc.
PSG consultants are be able to aid you in defining a security model which can be adapted easily for future changes without complicating the business. New users can then be identified by a particular role to be easily added to certain groups to enable set up and go on Oracle Primavera to ensure that the new starter process is more streamlined.
View Data Sheet