Business Intelligence (BI)
What is BI?
BI stands for Business Intelligence
Business Intelligence allows businesses to gather, analyze, and apply data to make business and financial decisions. BI delivers capabilities including interactive dashboards, full ad hoc, proactive intelligence and alerts, enterprise and financial reporting, real-time predictive intelligence, and report output to stard every day desktop applications PowerPoint, Excel, Adobe for valuable analytics.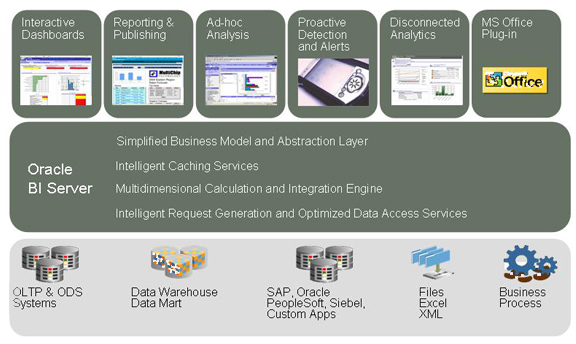 Why is BI important?
Business Intelligence allows you to make informed and intelligent decisions regarding the way your company or business is run. This leads to better, more efficient processes in the actual work environment, and will certainly give your corporation the competitive edge it needs to succeed.
How we can help...
As an Oracle Gold Partner, Prescient Solutions Group provides the most open, complete, and integrated business intelligence solution on the market today. Oracle's complete range of best in class BI capabilities include ad hoc query and analysis, enterprise reporting, scoreboards, and dashboards. Users are presented with a wide spectrum of rich visualization options, collaboration, embedded search, Microsoft Office integration, mobile access, and the ability to initiate actions directly from their dashboards. Oracle's BI Foundation is augmented with a comprehensive portfolio of packaged BI and Performance Management applications. Oracle's open BI foundation integrates with infrastructure environments and heterogeneous middleware, and provides universal access to all enterprise data types, including OLAP, relational, and unstructured data sources. All Oracle BI products are integrated with common security, metadata, administration services, clustering, query request generation and optimized data access services.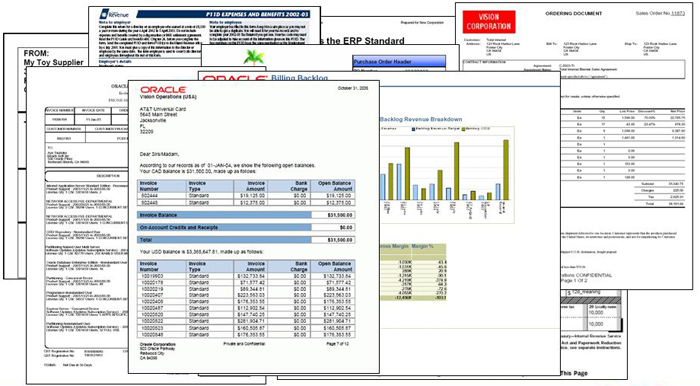 http://www.oracle.com/us/solutions/ent-performance-bi/enterprise-edition-066546.html