Oracle WebCenter Content (ECM)
What is UCM?
UCM stands for Universal Content Management
UCM delivers sophisticated document management at your fingertips. This robust, scalable solution allows content-enabled functionality directly to Primavera EPPM.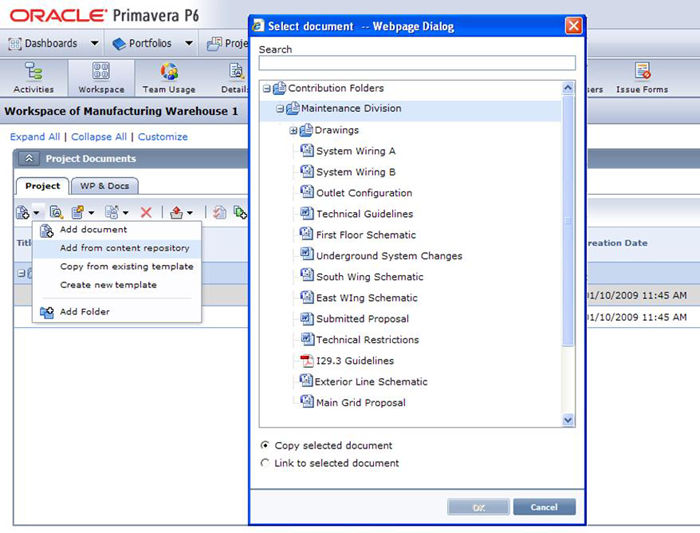 Why is Content Management important?
Building a strategic enterprise content management infrastructure for applications and content helps you to automate expensive, time-intensive and manual processes, reduce costs, minimize risk, easily share content across the enterprise, and consolidate multiple Web sites onto a single platform for centralized management.
How we can help...
Oracle Universal Content Management (UCM) is the industry's most unified enterprise content management platform that enables you to leverage market-leading document management, digital asset management, Web content management, and records retention functionality to complement and build your business applications. Through roles-based authentication, user-friendly interfaces and security models, Oracle Universal Content Management empowers users throughout the enterprise to collaborate on, view, or retire content, ensuring that all accessible published or distributed information is accurate, secure and up-to-date
http://www.oracle.com/us/products/middleware/content-management/ucm-overview/index.html